A bespoke, 5-star cat boarding facility on the sunny Hibiscus Coast in Auckland
Why cats and clients love us

"Susan, Phil and their staff have created an environment which is not only loving, warm, safe and attentive but also professional and proficient." – Mary, Devonport
Cats love our unique daily one-on-one play sessions and cuddles in our dedicated play-areas. We've created an enriching environment to keep your cats happy and mentally-stimulated, whether they wish to play, explore, or just snuggle up on our lap for a massaging brush and pats.
Our clients trust us to consistently deliver a quality service, tailored to their cats' needs and personality. Our secure purpose-built facility is kept in pristine condition, with rigorous hygiene & cleaning practices, and the owners living on-site for added peace-of-mind.
Our light, airy cattery is kept warm in the winter, cool in the summer, and provides a peaceful ambiance with gentle music and calming Feliway diffusers throughout.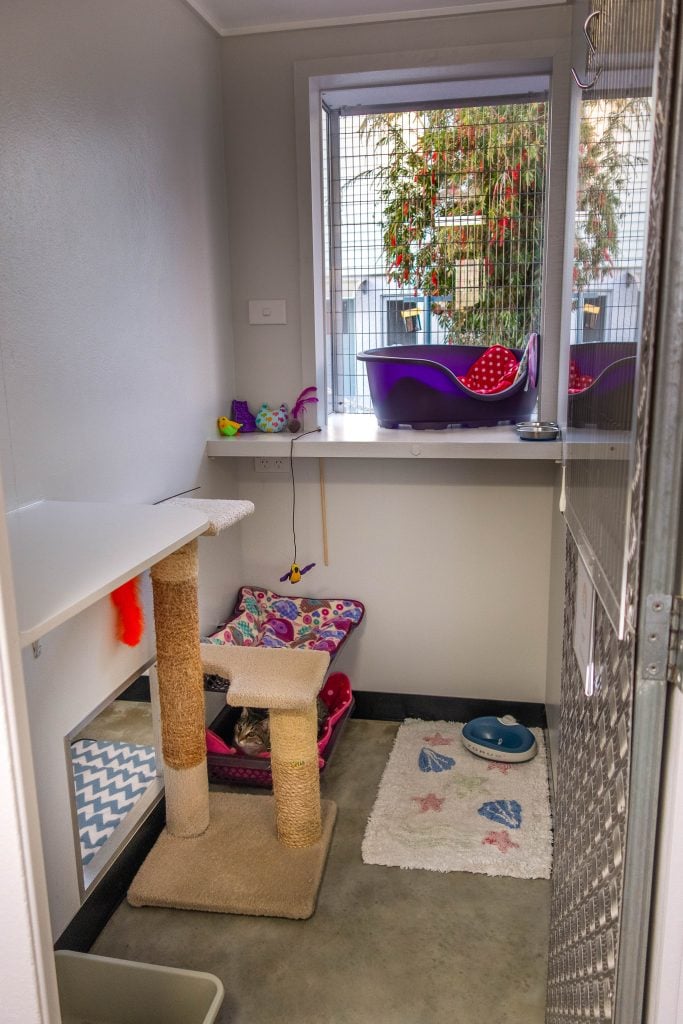 Cats stay in their own private room, with everything they need for a relaxing stay. Every room has a large, secure window area where cats can soak up the sun while watching the bird life and enjoying some fresh air.
Two cats from the same family don't need to share a single room. We offer side-by-side rooms, interconnected by a small door that we can open and close as needed.
We offer spacious family rooms, where two or more cats from the same household can stay, if they enjoy each other's company.
All rooms are big enough for your cat to jump around, but for the less agile we can provide steps up to the windowsill.

"Thank you so much for the special way you looked after our Abby, we so appreciate the way she is treated in your care." – Susan, Red Beach Auckland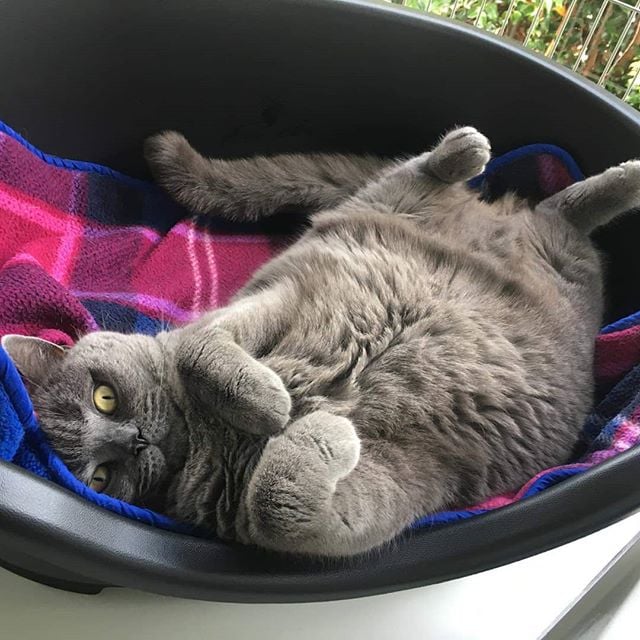 Susan and her dedicated team love to get to know each individual cat they care for. Every cat is different – we carefully record their daily behaviour, getting to know their quirks, to make every stay special.
With our all-inclusive service, everything is taken care of. Whether your cat requires specific feeding, medication, brushing, or simply must have a cardboard box, nothing is too much trouble at Coast Cattery.

"Each time we have left Tui in your kind care we had no need to worry… You & your helpers are truly amazing" – Shirley, Stanmore Bay